Smart Lists
Smart lists can be used to dynamically filter leads who meet specific conditions into a list. Choose from a number of conditions and watch as Smart Lists adjust to segment the exact audience you want to target.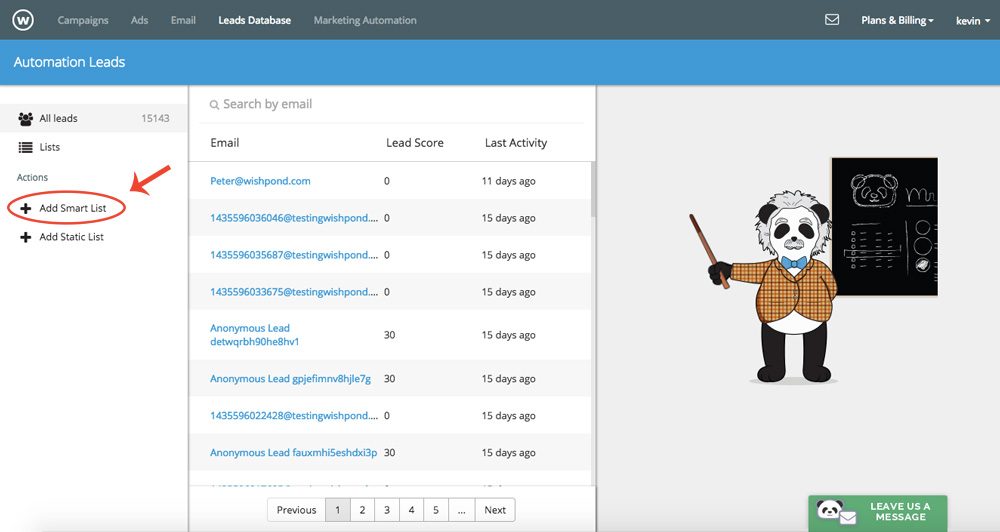 In a smart list, it's possible that a lead can be part of your smart list, but then later be removed since they no longer meet your conditions.
For example, I could create a smartlist with the conditions:
Have converted on my christmas pop up campaign

Have a lead score of 10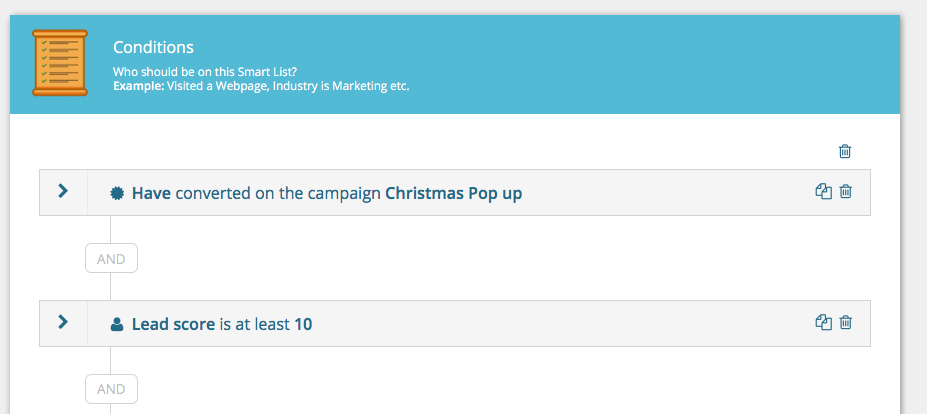 Based on this smart list, if a user converted on my Christmas pop up campaign and has a lead score of 10 they will be a member of my smartlist. However if they surpass a lead score of 10 they will no longer meet the conditions of this smart list and will be removed.
For more information on smart list conditions, click here.
To create a smart list:
Click "Create List" from the left hand side of the leads database
2) Fill out your smart list name and select "Smart List" from the List Type
3) Choose your conditions
4) Click "Save List"
---
How did we do?