Import Leads to a List
To import leads to a list:
Click on the list you want to import leads to from within the leads database 
2) Click on the list you want to add leads to
3) Once the list has been created, click "Import Leads" from the left side of the list menu
4) Choose where to upload your list from. For this example were choosing to do it from the CSV option
5) Click on "Upload CSV File" or drag your CSV file into the upload box
6) Select the option to add leads to a specific list
7) Choose your list from the drop down menu
8) Map your fields
9) Click "Import"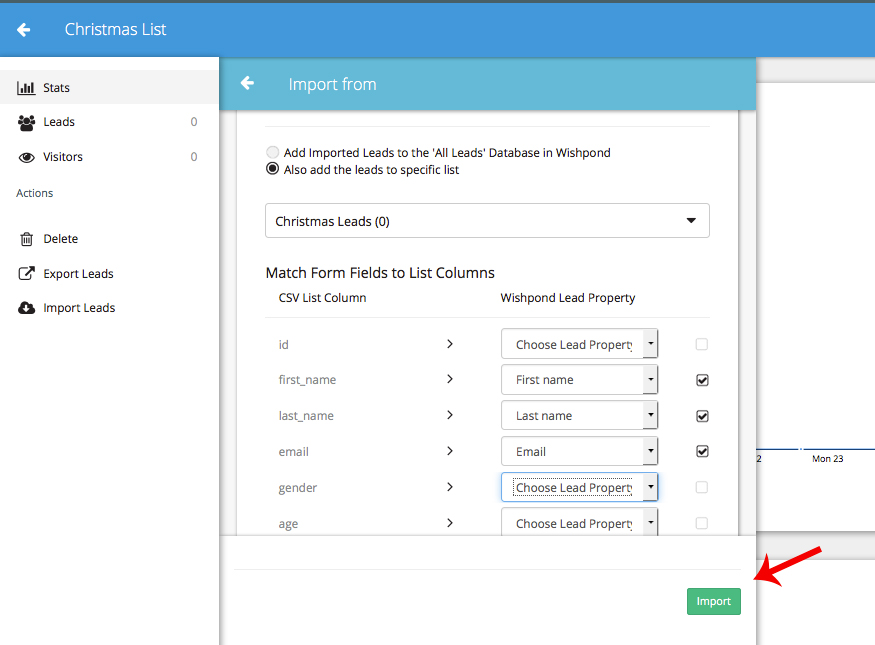 You have successfully added leads to your list! 
---
How did we do?